San Diego Unified School District: NEWS RELEASE: Level Up SD Participants Achieving Goals; Tonight, Seeing Goals – Patch.com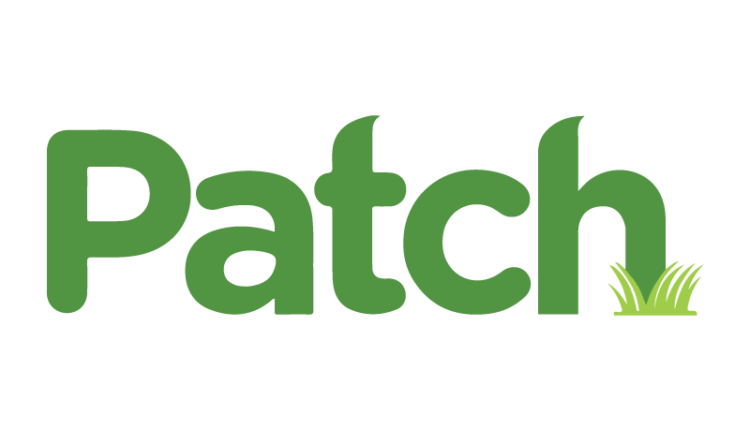 07/20/2021
San Diego Unified, Loyal SC and Sponsors Team Up to Provide 2,000
Free Tickets to Level Up SD Students, Teachers and Staff
SAN DIEGO – As a way of saying thanks to all those who have made Level Up SD a success this summer, San Diego Unified School District has provided 2,000 free tickets to tonight's Loyal soccer match for students, teachers and staff who have participated in the program.
Tonight's match between San Diego Loyal SC and Orange County SC will kick off at 7:30 p.m. at Torero Stadium on the campus of the University of San Diego. Tickets to Level Up SD participants were made available on a first come first served basis.
"It's just a small way to say thank you to everyone who has worked so hard this summer after an incredibly challenging year," San Diego Unified Interim Superintendent Dr. Lamont Jackson said.
Although the academic portion of Level Up SD will be finishing up at the end of July, the enrichment portion will continue through August with expanded programs available to students throughout the district. The only criteria for a child to sign up for a program is that they be enrolled in San Diego Unified School District for the fall. A list of current enrichment programs where students can sign up for Level Up SD can be found here.
"The Board of Education made a $31 million commitment to fund not only academics, but enrichment opportunities this summer. More than 30,000 students, and thousands of teachers and staff members, have helped see it through. Tonight is a celebration for all those involved," Board of Education President Richard Barrera said.
Students from kindergarten through high school from all reaches of the district are participating in free Level Up programs this summer.
"When good people put their minds together, great things can happen. Level Up SD is proof of that. It's truly been a team effort," Board of Education Vice President Sharon Whitehurst-Payne said.
In addition to tonight's game, broadcast live on FOX 5 at 7:30 p.m., a pep rally will be held ahead of time in Jenny Craig Pavilion where free foam rally light sticks will be handed out to cheer the Loyal on to victory. Amalea Ribeiro, a junior at the San Diego School of the Creative and Performing Arts, will sing the National Anthem. Tonight's SD Loyal "Hero of the Match" will be Robert Ford, a San Diego Unified teacher and U.S. Navy Veteran. Ford is a second grade teacher at Rosa Parks Elementary School in City Heights, and has also been teaching summer instruction to San Diego Unified students as part of Level Up. During his commitment to the U.S. Navy, Ford served in support of Operation Desert Shield/Storm, and was based at Naval Hospital Camp Pendleton.
"We are excited to partner with San Diego Unified School District to help bring fun experiences to the teachers and students in our community during the summer months," said Jesse Beltran, Loyal Director of Communications and Marketing. "We look forward to celebrating them on this special night that is dedicated to those same teachers and students that had to overcome a year of unique challenges."
The free tickets were made possible with the help of the Loyal, who discounted the price for the district, and the generosity of sponsors who made up the difference: Mission Federal Credit Union, SchoolsFirst Federal Credit Union, and Cal Coast Credit Union.
"San Diego Unified and Mission Fed have cultivated a longstanding and impactful partnership based on shared missions and grounded in mutual respect. Our steadfast commitment to quality education in San Diego is built on supporting every stakeholder in the educational ecosystem, particularly during the challenges brought on by the pandemic," said Neville Billimoria, Senior Vice President of Membership & Marketing at Mission Fed. "Our support is a natural extension of our mutually beneficial relationship, and we are delighted to honor and celebrate our teachers, students and families after such a trying and demanding year."
Sponsors and some of the nonprofit partners hosting summer enrichment programs participated in the appreciation event and celebrated the success of Level Up.
"SchoolsFirst Federal Credit Union serves the financial needs of school employees. We are your biggest fans and are honored to help celebrate everyone who made the Level Up SD program such an amazing success," SchoolsFirst Federal Credit Union representatives said.
"Over the past year and a half, our local teachers and students have remained resilient and adaptable to the changing school environment," said Cal Coast Senior Vice President of Community & Public Relations Rene McKee. "We are truly honored to support and serve the faculty, staff, and students of San Diego Unified School District and proud that their teachers established Cal Coast 92 years ago."
Here is a representative video and list of just some of the exciting enrichment opportunities available this summer through San Diego Unified, in conjunction with our nonprofit partners and The San Diego Foundation. More than 80 Level Up SD programs have been made available to choose from.
·         Kickin It with the Loyal Soccer Camp – San Diego Loyal and Chicano Federation
·         Self-Driving Car Programming – Robolink and Reality Changers
·         Summer Strummers – Guitars in the Classroom
·         Intro to Circus – Fern Street Circus
·         Camp Hero for Military Children – Armed Forces YMCA
·         Summer Camps: Ocean Animals – Elementary Institute of Science
·         Fire Up Robotics for Girls – Elementary Institute of Science
·         Youth Tennis (at 15+ schools) – Youth Tennis San Diego
·         JA BizTown – Junior Achievement
·         YMCA Camp Surf – YMCA
·         Young Baristas Coffee Camp – SD Coffee Training Institute
ABOUT:
San Diego Unified School District: The second-largest school system in the State of California and fastest improving school district in the nation, San Diego Unified students have earned a reputation for hard work and achievement. This success was recently recognized when President Biden selected San Diego Unified Superintendent Cindy Marten to serve as his Deputy Secretary of Education. Despite the national recognition, San Diego Unified remains firmly rooted in the communities it serves. "Our schools make San Diego a better place" is more than a slogan. It is a systemwide commitment to San Diego's "City of Villages" growth strategy, where every neighborhood is home to a high-quality public school. To learn more, follow #BetterSD and visit sandiegounified.org.
San Diego Loyal SC: The San Diego Loyal Soccer Club was founded on June 19, 2019 and is a member of the USL Championship which is a highly competitive professional soccer league. The Club is led by Andrew Vassiliadis and coached by Landon Donovan, one of the greatest men's soccer players in the history of the United States. The Club currently plays at Torero Stadium located at the University of San Diego and is currently in their second season.
###
This press release was produced by San Diego Unified School District. The views expressed here are the author's own.